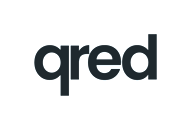 Qred's purpose is to help small companies grow faster – our vision is to be the preferred alternative for fast, safe and comfortable small business financing.
We are driven to understand our customer needs, their business model, and how we can help. Listening and grasping our customers' operational processes and needs, and quickly ascertaining their situation and discussing potential solutions, is the name of the game for our customer service team.

2015 we entered the Swedish market and quickly understood that the sky is the limit!
2016 we thought, why stop in Sweden? Let´s go international! Finland market was entered.
2017 we completed the expansion of Qred's business into Denmark, modeled on our operations in Finland and Sweden.
2018 we expanded to the Netherlands, to bring our solutions to common business challenges like growth, investment, and working capital needs to that dynamic business market.
2020 we've found a promising market and team synergies in launching the dynamic market of Belgium in 2020.
2022 we entered the Norwegian market and yet again we proved that we have a winning concept going on!
5 out of 6 markets are operated from our home base in Stockholm, giving us a great opportunity to learn together, collaborate, and have fun!
With more markets on the agenda, we are looking forward to continuing to grow our international team!
Great people nurture great culture
Seriously, it's not everywhere you will find ambitious, diverse, intelligent and development-focused colleagues. But at Qred we have managed to gather all of the above and created a friendly and welcoming team. We think that is really unique.